Over the past two years, we've all gotten a little familiar with the beauty and craic to be had right on our doorstep. The pandemic has made us appreciate our local cafes, parks and beaches more than ever, while travel restrictions have meant we've all developed a grá for the staycation.
But one facet of our lovely country that we still aren't getting the most out of is our thriving adventure industry – which is how I ended up rock climbing at 10am on a Monday morning recently.
I was invited by Fáilte Ireland to try rock climbing at Dublin's Dalkey Quarry, as part of their Keep Discovering campaign. Despite my last brush with rock climbing on a 5th class school trip, I jumped at the chance with all the enthusiasm of a woman who grew up playing Tomb Raider games.
For the sake of competition, I took my boyfriend and we headed off to Dalkey to meet Ronan, who runs adventure.ie with his wife Cindy. Together they plan events, adventure trips and challenges for corporate groups, bachelor parties, hen parties, birthdays and more.
With the sun already shining through the sparse clouds in the sky, we strapped into our harnesses and hiked the short trail to the quarry.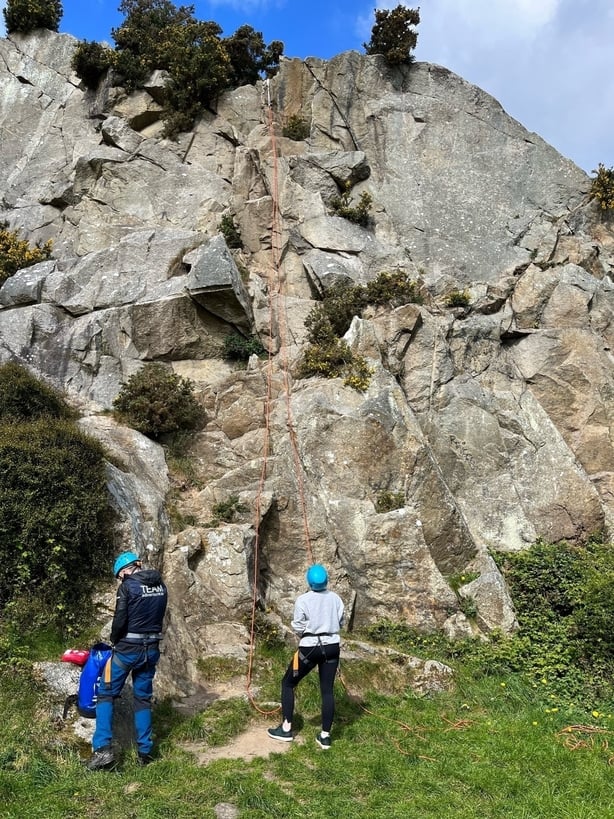 The quarry itself is a sight to behold, unlike anything you'll find in Dublin, with sheer rock faces nestled in lush forests and facing out to sea. The quarry was first used to build the pier of Dún Laoghaire between 1815 and 1817, with large quantities of granite quarried from its rocky cliffs, before it was finally abandoned in 1917.
The monumental work that took place there left its mark more than 100 years later. As you walk the paths up to the cliffs, you'll pass worn tracks in the ground, left by the funicular that carried up to 250 wagonloads of granite daily from the quarry to the sea.
Our two and a half hour climb began boldly as we were led to our first challenge: an ascent of a steep 13-foot rock face. Before my knees had a chance to start buckling, we were strapped into the belay, held tight by Ronan, and given tips on how to properly balance ourselves when climbing 13ft in the air .
Our goal was to reach a strip of white rope at the top of the climb, so armed with nothing more than a helmet and delusions of grandeur, we dove in, one by one.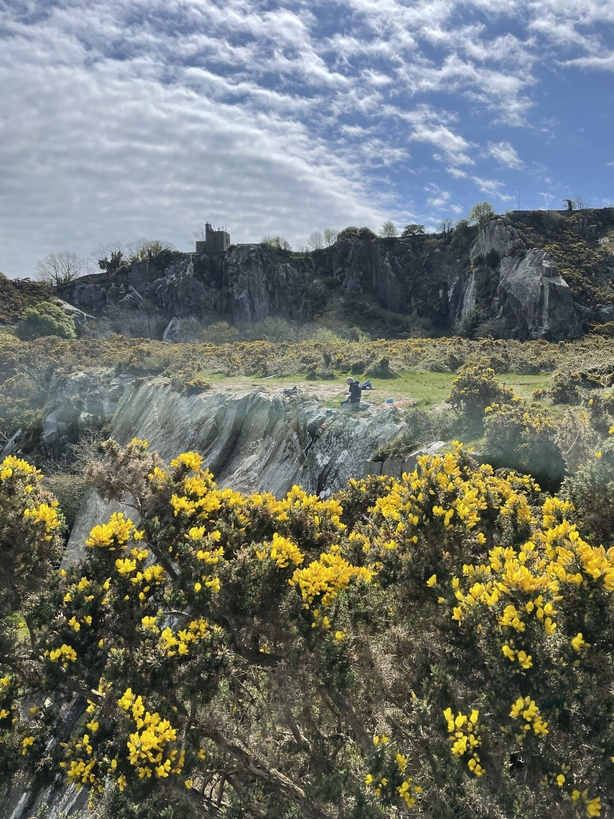 Finding the right foot and grips with every step is enough to distract you from clinging to a cliff, but the feeling of shimmying over rocks and pushing yourself over obstacles was deeply satisfying and a big buzz.
Before I knew it, I was at the top and couldn't help but let out a cry for the 8-year-old me who guided Lara Croft to similar heights.
Once my boyfriend and I took our turn on the climb, we went in for a second time, this time belaying each other. Cue jokes about catching up when we fall, but it was a weirdly intimate experience to take care of your guy as he soared 13 feet in the air. Recommended for the rise in power alone.
Ronan was an ideal guide for such nerve-wracking work as his instructions came gently and confidently with the assurance that nothing would go wrong and even if it did he would catch it before you got it. realize.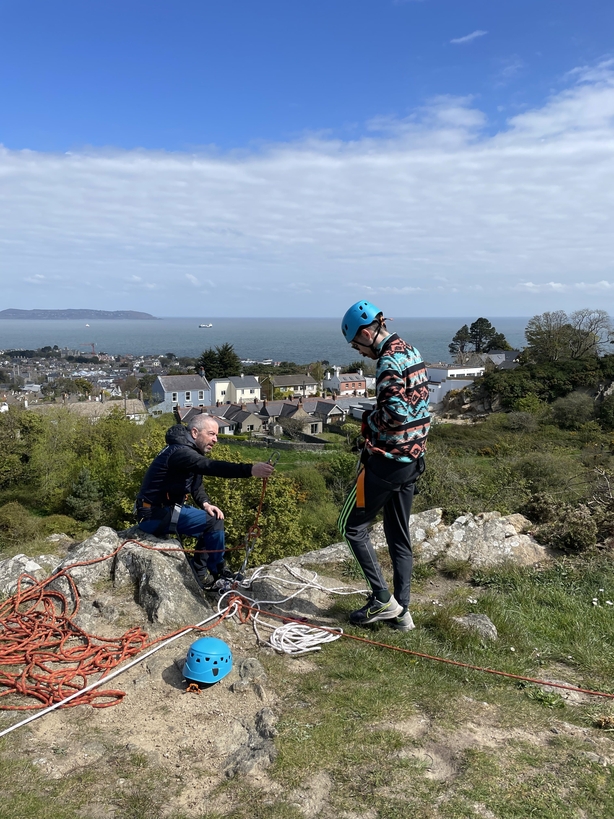 Then we followed the trail up the quarry to the top of a massive rock face that descended to where we had started our climbing journey. This cliff was much wider, smoother and steeper, so naturally this was where we would rappel.
As anyone who's ever tried abseiling knows, that feeling of leaning back and lowering over an open expanse below is not only unnatural, but absolutely terrifying, so I can't think of no higher compliment than to say that Ronan made us both feel instantly at ease.
Again attached to Ronan with ropes, he leads us one by one to the edge of the cliff where we descend to a small ledge. From there, you are shown how to release enough rope from your side to allow you to slide down the cliff, while holding the rope firmly at its end.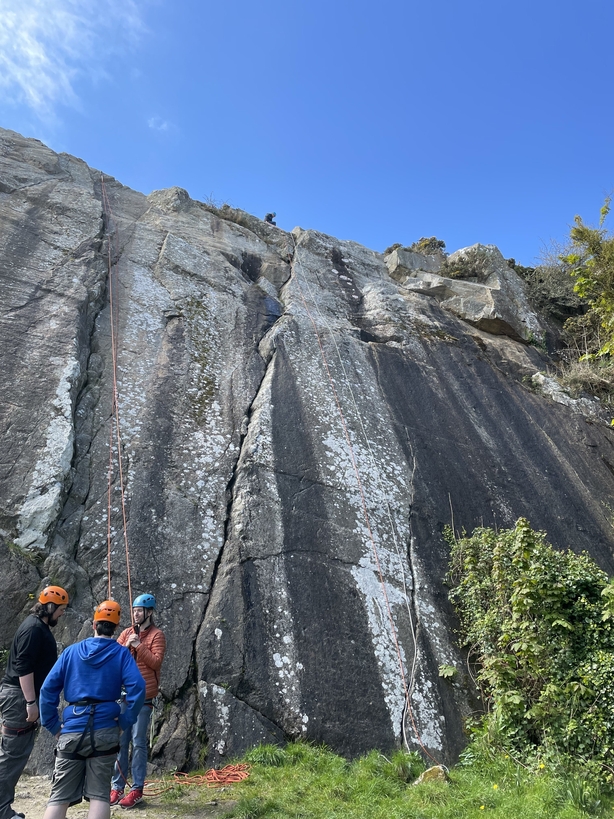 As my breath started to catch on this step, once I leaned back enough to feel the rope pulling me back, I felt surprisingly comfortable and my inner Lara Croft came out.
Far from being a free fall down the cliff, the abseiling was oddly relaxing as all you have to do is keep your hands on the rope and descend slowly. Before long I was doing little jumps on the wall and couldn't wait to get back to it.
Our two and a half hours flew by and soon it was time to return our helmets and harnesses, hands still shaking with adrenaline and faces beaming with morning sun and complacency. It was a pleasure to experience such a unique hobby in such a beautiful location, especially when we were surrounded by other climbers for a potter on a Monday morning like us.
We need your consent to load this YouTube contentWe use YouTube to manage additional content which may place cookies on your device and collect data about your activity. Please check their details and accept them to load the content.Manage preferences
A two and a half hour rock climbing lesson costs €60 per person, and Dalkey Quarry is easily accessible by bus or Dart. Our climbing experience has been covered by Fáilte Ireland for review purposes.