CAYCE – Three new businesses, including a rock climbing site, are opening at Parkland Plaza in Cayce.
The venerable retail site on Knox Abbott Drive, anchored by a Food Lion grocery store, adds Capital Climbing, a climbing venue on a 2,000 square foot project of padded walls.
The new business site is approximately 5,900 square feet. Work on the design of the gym has just begun, according to an Instagram post.
The gymnasium will give visitors the opportunity to boulder, that is, to climb on lower walls that do not require ropes or safety harnesses.
Columbia does not currently have a dedicated climbing gym. Capital Climbing is scheduled to open in August.
The center will also house Mai Poke, a restaurant that will serve Hawaiian-style fish meals.
The restaurant is being added near the square's East Bay Deli location, and the same owners operate both restaurants, according to Rox Pollard, retail manager at Colliers commercial real estate.
No opening date has been announced.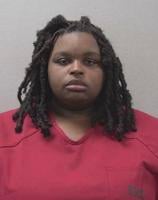 Already open on the site is Freeway Music, the company's latest branch that offers music lessons on a variety of instruments.
The business, which opened in April, is the company's sixth location. Offerings range from one-to-one lessons to group rock band practices and a theater education program.
Parkland Plaza, which has been open since the 1950s, continues to house locations for Ace Hardware, Kingsman Restaurant, and AMF Park Lanes bowling alley.